company profile
Set up in 2000. the Foshan city Nanhai District MJ Technology Equipment Factoryis Chinas iniator of the cast aluminum machine box.
The factory used several mould makeing machines and reliable mould-making technology and experience to grow into 2004 when it bought its first 180-ton-class die-casting machine and into 200 6 when it bought its first 850-ton-class extruding machine. now, it has grown into a comprehensive enterprise involving stage lights products. Now, it has a batch of high-precision numerical control processing equipment of various kinds, 80 production line workers, and 8 techicians in its resarch and development department, and its factory buildings cover an area of 4000 square meters.
Our are devoted to product development and research, grasp in time advanced lighting science and technology both at home and abroad, and keep forging ahead constantly, so that they have indepently developed many kinds of scientific and rasonableled stage lights Main products: Various kinds of LED cast aluminum machine boxs: image formation linghts: multi-function diecasting par linghts die-casting par lights: scanning lights: scanning lights: follow spot lights color change lights: purple lights, ect: many kinds ostage-use LED lights: many kinds of serial Civil LED lights. Various kinds of fittings may be customizd Looking forwad to the future. Our wish to create a new field together with all sides'friends and customers for profession stages.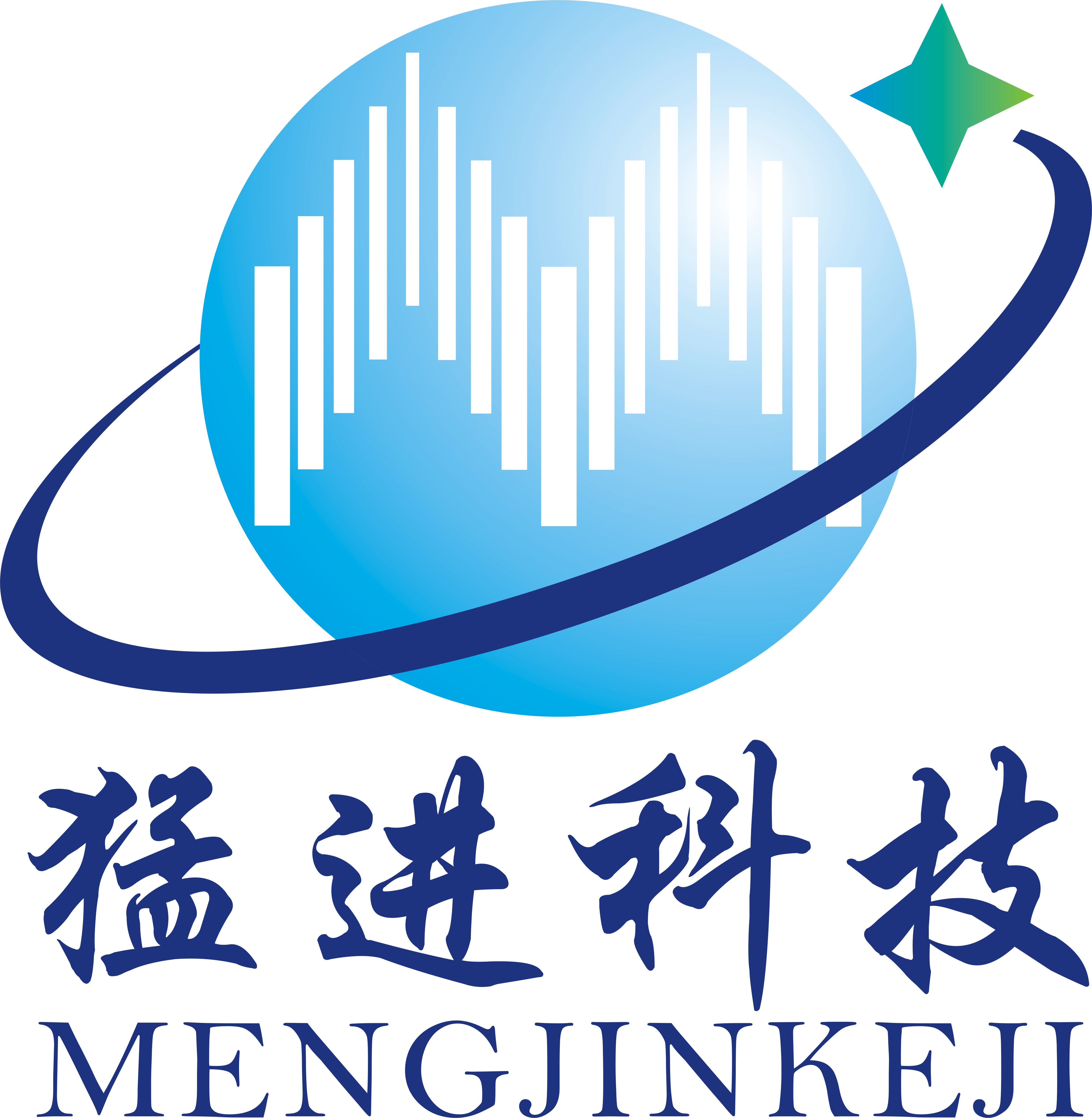 After more than 16 years of steady development, our company has rich series of products such as Professional Profile Light, LED Par Light and LED Stage Effects. Our products have obtained CE, etl and RoHS certification. Our company passed the ISO9001 Quality Management System Certification and ISO14000 Environmental Management Certification . Exports of products around the world covering all parts of the world, including Europe, South America, North America, the Middle East, Africa, Asia and other places around the world have our exclusive agents and distributors.
Our has been awarded a grade a certificate in design and construction of Performing Arts equipment for many times, and has been engaged in many large-scale projects in China, such as music festival, Shanghai fashion show, theater bar project. Got A lot of client endorsements. From the product to the customer each stage equipment design project, is responsible earnestly, with the service, thus obtained the customer to our recognition, the trust, with the expectation. We've been moving forward, solving the problem of improving optics for the better.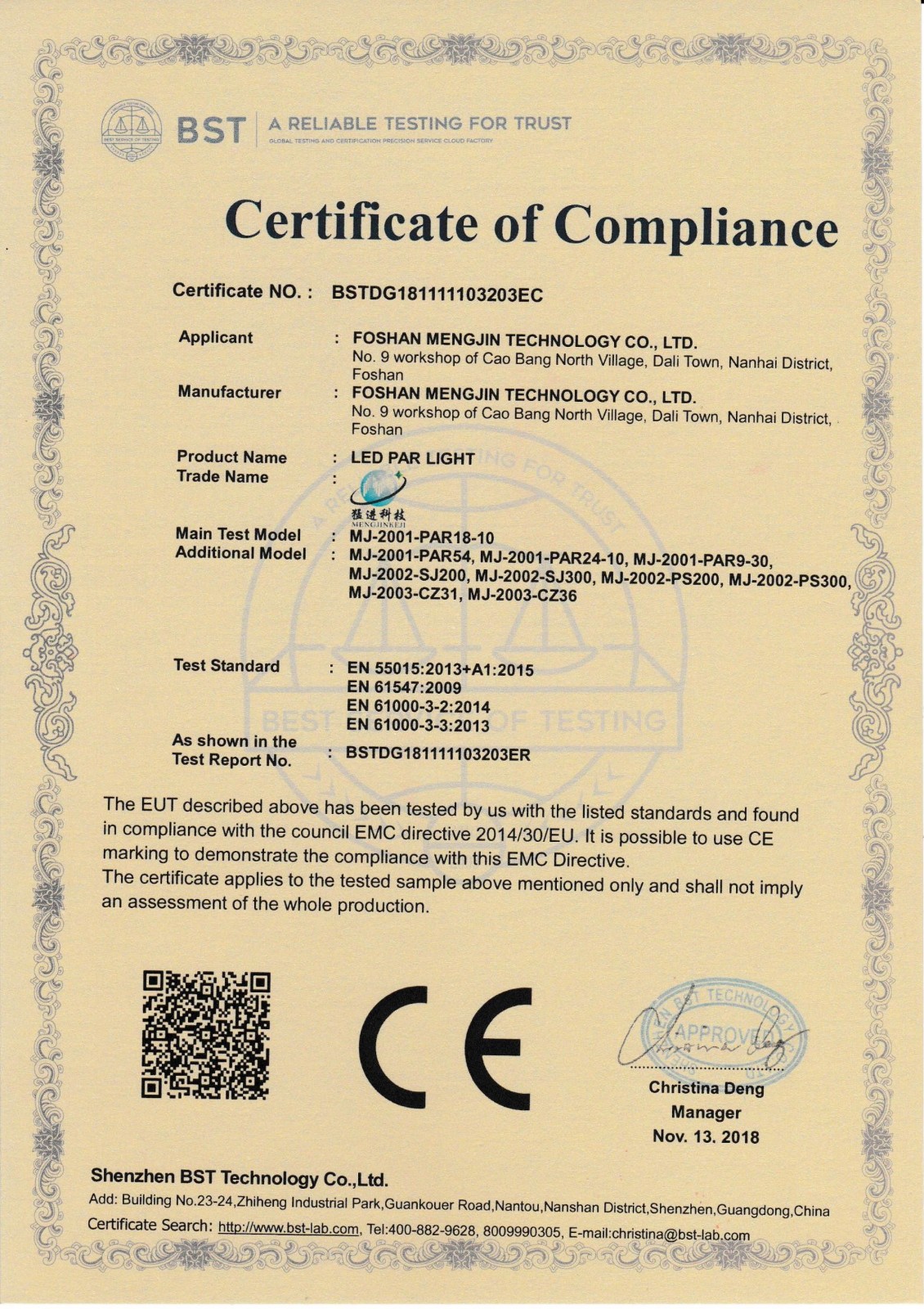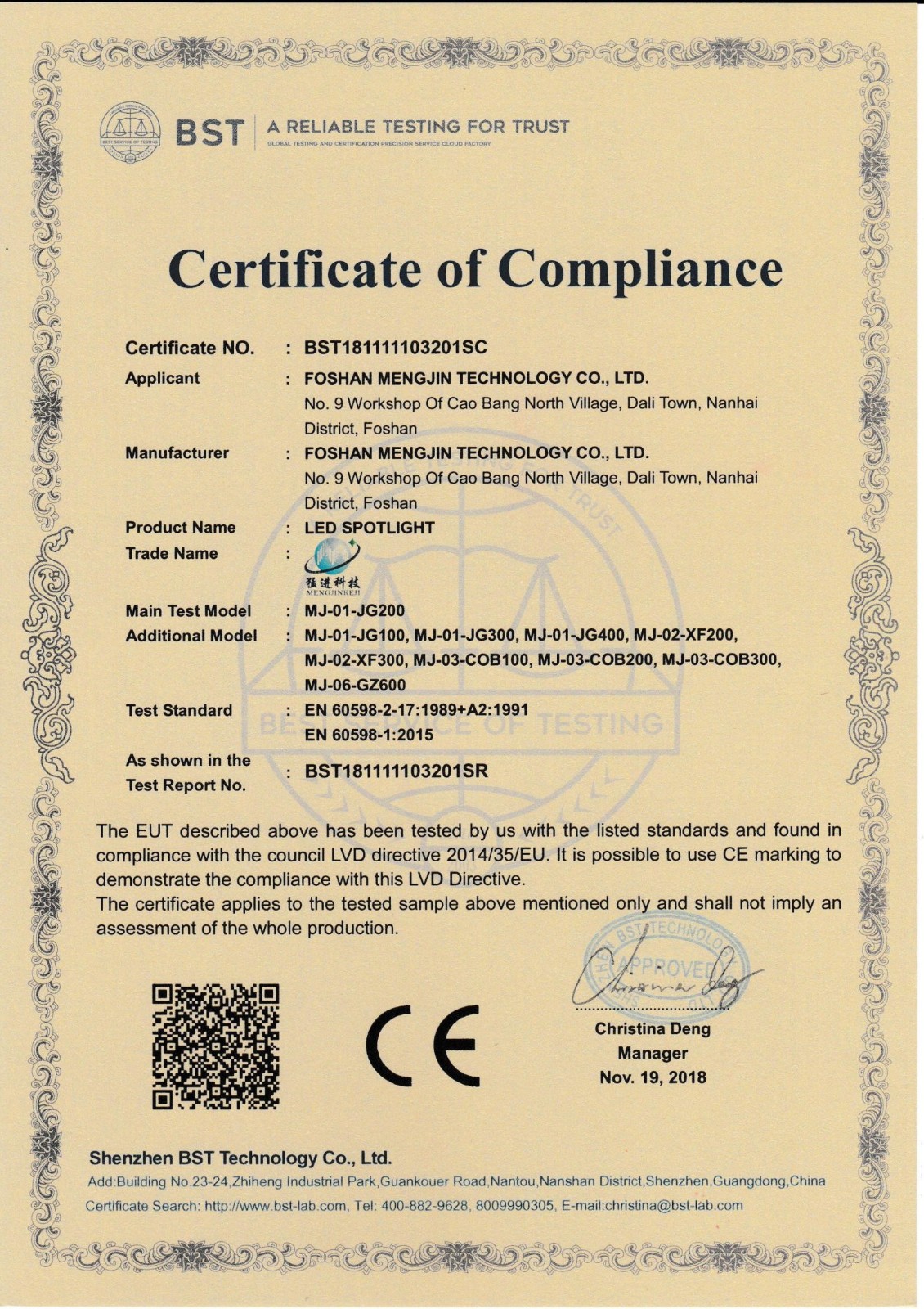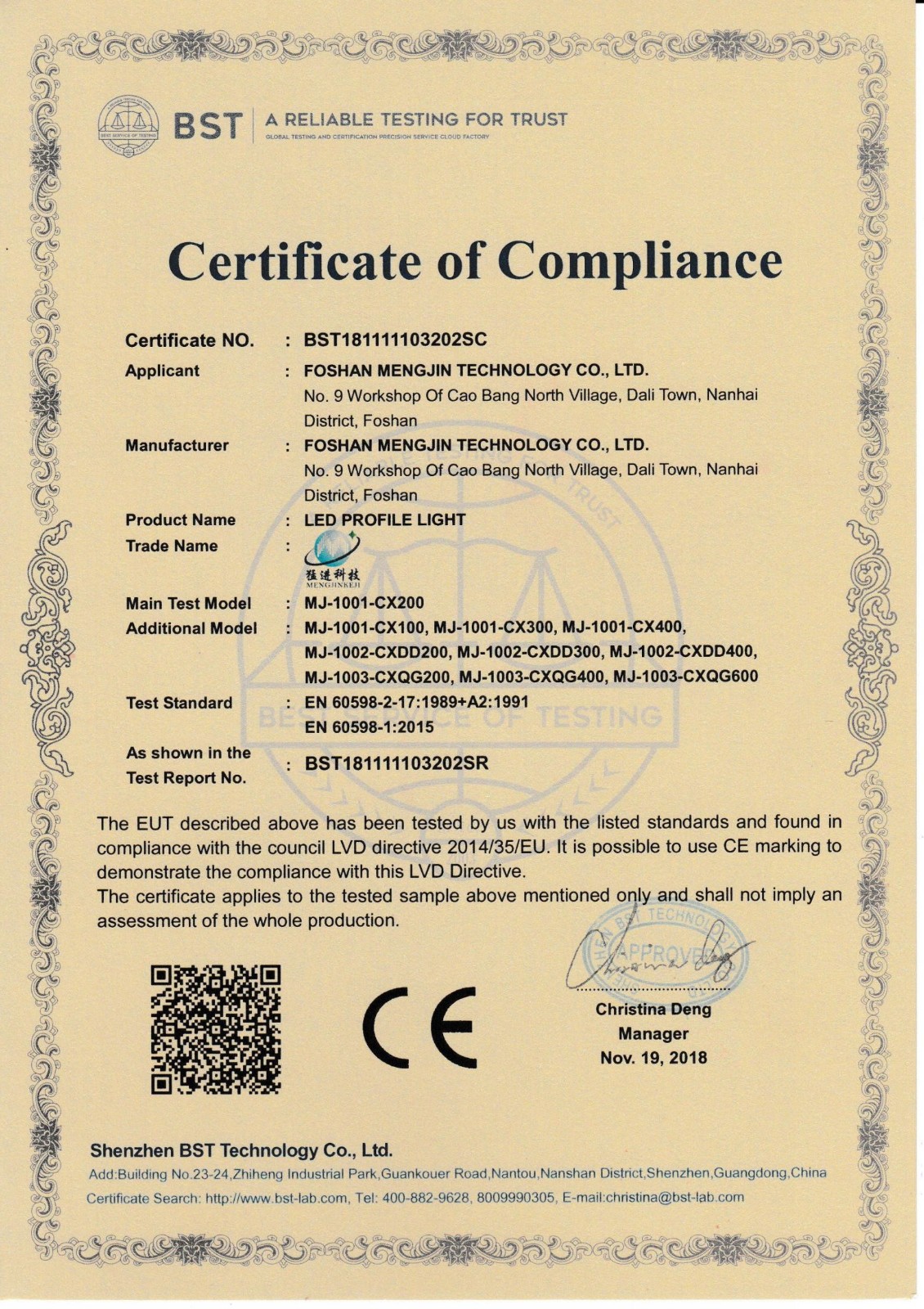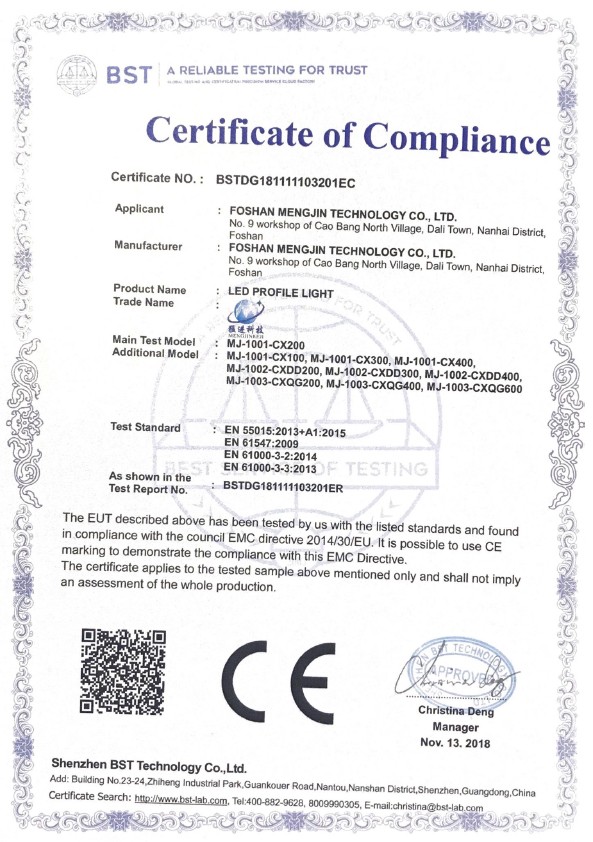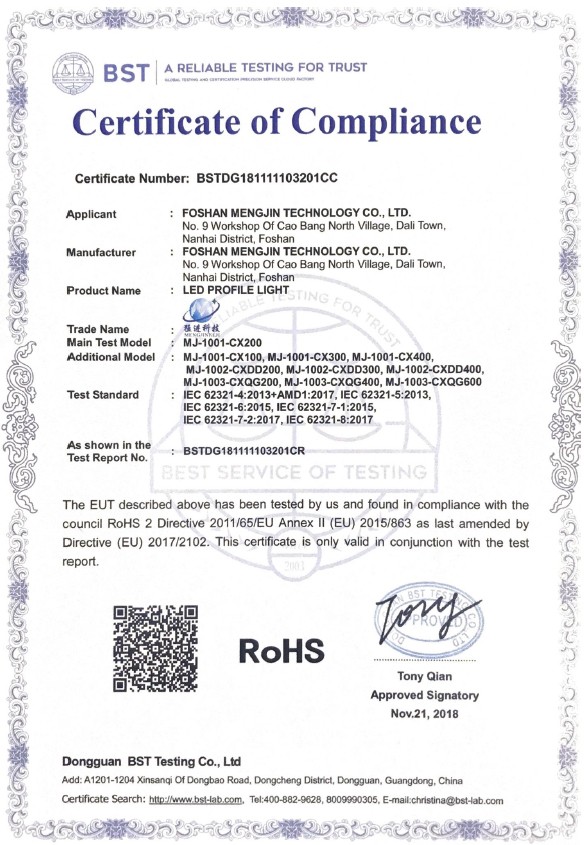 MJ Technology Equipment in the development, manufacture and sale of the most reliable, safe and easy-to-use technology products.
Our success stems from the tireless efforts to help customers improve product quality and constantly updated, innovative product performance with the times.
"Customer first, quality first, mutual benefit" is our permanent belief, "efficient and comprehensive service" is a powerful weapon for our victory
Shengyue stage lighting sound sincere, quality-oriented, with its professional staff, the most complete management team and dedicated service to you!
Our advantage:
1. Familiar with the market, understand the market dynamics and needs, to provide customers with the latest and most effective product information
2. Has dozens of cooperation manufacturers, to provide the highest cost-effective, suitable for different customer groups products
3. To provide product design, production, packaging, inspection, installation, commissioning, maintenance and transportation through-train service
4. Provide OEM, ODM, OBM full service
5. Long-term effective after-sales service
Our belief:
People-oriented, quality of survival, in good faith and development, is willing to cooperate sincerely with the world counterparts, hand in hand.
Our philosophy: integrity, professionalism, innovation and enterprising
Our principle: to think what customers think, to provide customers the best solution
We pay attention to every detail of every product to provide customers with stable quality products, with the most enthusiastic attitude of service to every customer we serve, persevere.
Our mission:
For the benefit of customers and innovation innovation
Create the world's best and most innovative products
The same as for technological innovation, commitment to cost innovation
So that more stage equipment users get updated, better technology
The lowest total cost, higher efficiency
Our values: innovation, excellence, win-win situation
Achieve Customer - We are committed to each customer's satisfaction and success.
Entrepreneurial Innovation - We seek innovation that is vital to our customers and our company, while driving them fast and efficiently.
Integrity - We uphold trust, honesty and a sense of responsibility, both inside and outside the company.
Multi-win and win-win - We advocate mutual understanding, value diversity, and take a global view of our culture. Achieve win-win.
Our aim:
Efforts to become a "excellence" of the stage equipment company to meet the customers, the needs of stage equipment users, the stage equipment more perfect, the stage better.
"Keep improving". "Excellence" is our company's philosophy of upholding; it reflects the value my company pursues. Winning more products, only the best!